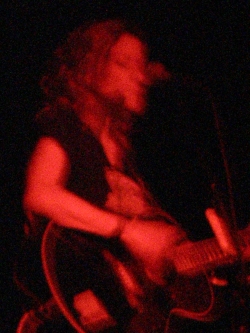 :
:
:
It was warm weather indoors at Jammin' Java this past Wednesday night and the new stage made the venue seem a little more formal than in the past but neither slowed down the rockin' Michelle Malone. The Michelle Malone Band pulled out all the stops to put on a smoking hot show.
And Paul and I had the very great pleasure of witnessing it all first hand.
Michelle's music has been submitted this year for 2 Grammys: Best Contemporary Blues Album and Best Americana Album and it's easy to see why. All you have to do is listen. My word, that woman can sing! We were treated to some new old-fashioned blues rock songs that shook the paint off the walls, but, when the dust started coming off the rafters, Michelle scaled it back with an acoustic set that was just stunning.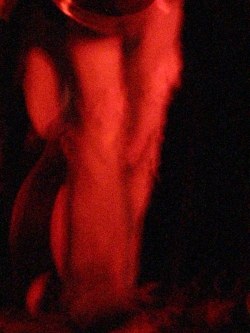 But I shouldn't slight her guitar work which was as much a pleasure to watch as to hear. Words fail me, folks.
If you ever have the chance to hear Michelle Malone live, do not let that chance slide by you. Reach out and grab it with both hands and hold on for the ride. It's worth waiting for! But while you're waiting you might as well be listening to some really good music. So, show Michelle some love. Jump over to her site and pick up her latest album, Sugarfoot, and maybe a few of her earlier ones too. You'll be glad you did.
:
:
:
:
:
: